Facebook marketing for small business: Increase awareness, engagement and revenue.
Market your products or services to your best customers, where they spend most of their time.
We assure you:
Increase in revenue, sales and leads

Reach more potential audiences

Increase website traffic, build brand loyalty
Importance of Facebook Marketing
Facebook connects people with people, people with ideas & people with brands. Make the best use of this connection & use Facebook to engage interested customers, direct them to your website and drive sales.
13% of global active Facebook users are women ages 25–34
India has the highest number of Facebook users in the world
51% of teens use Facebook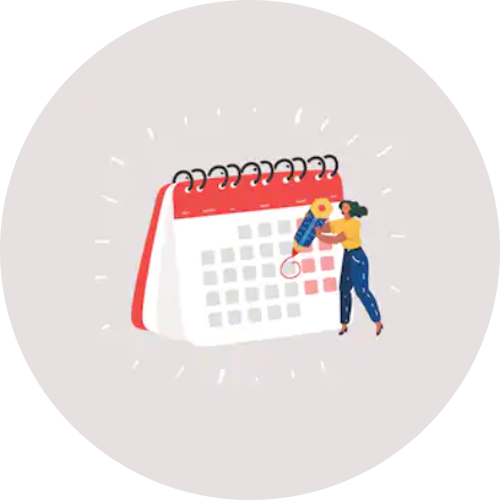 74% visit Facebook daily
96% of Facebook users access it on mobile
43% of users get their news from Facebook
Users spend an average of 35 minutes a day on Facebook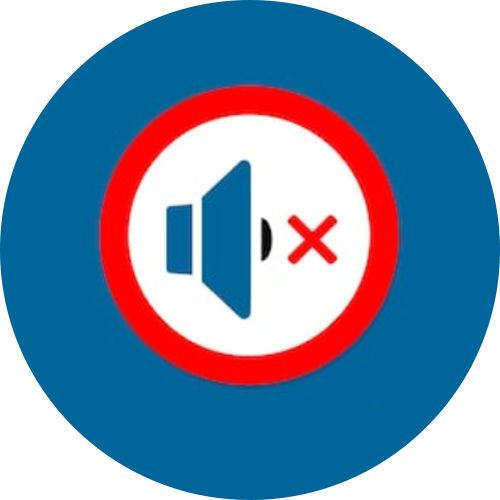 85% of Facebook videos is watched without sound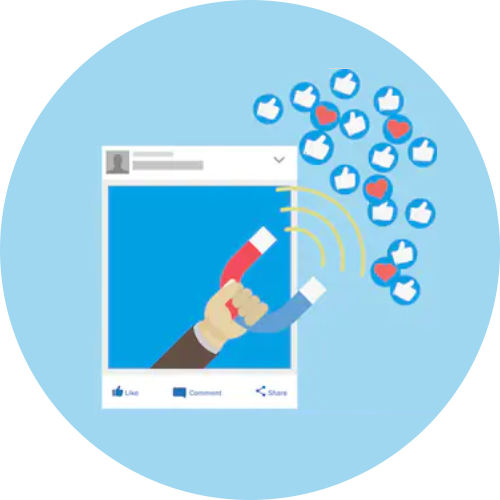 Best time to post on Facebook is weekdays 10 am to 3 pm
Overall, 75% of women and 63% of men use Facebook.
On average, people access Facebook about 8 times each day.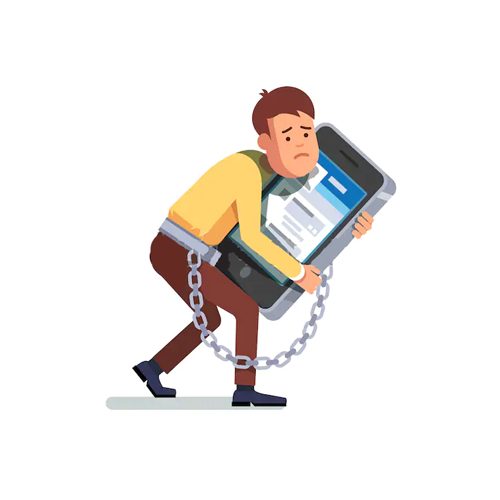 51% of millennials can't go 5 hours without checking Facebook.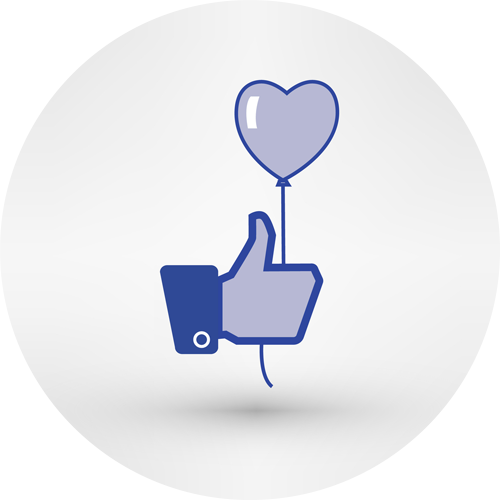 67% of marketers find Facebook to be their most important social media channel.
Only 42% of marketers feel that their Facebook marketing is successful.
Benefits
Increase Brand Awareness: Let more people know about your business through sponsored posts that comes with advanced targeting options. This will help you reach new audiences for brand impression or a click.

Increase Brand Engagement: Redirecting customers to the website doesn't always work. Drive conversion & actions on the facebook through videos, images, polls, posts and many more is the best way to keep them engaging.

Increase Website Traffic: Use organic methods to reach people like Facebook groups & influencers. Once you start making good use of these tactics, this will help drive traffic & build awareness. Its right time to nurture and convert your audience.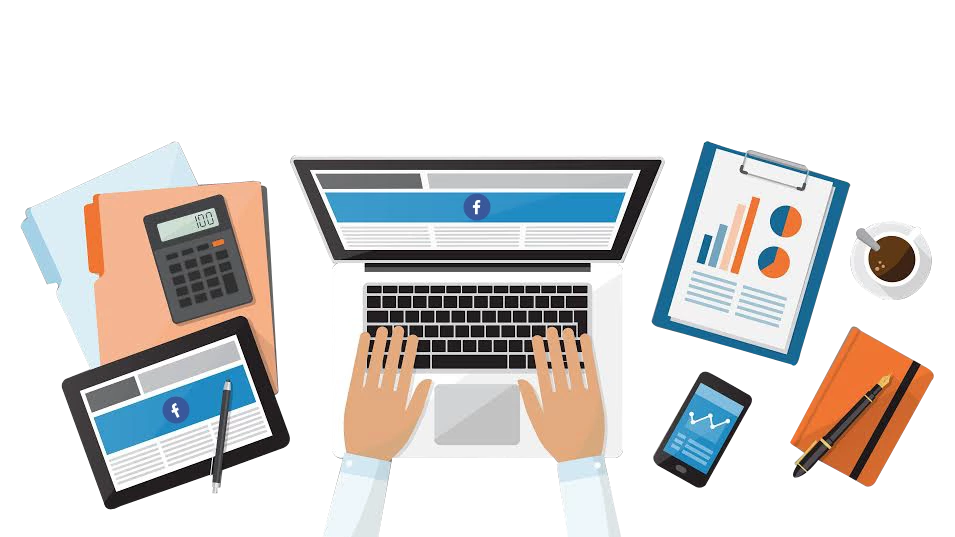 Our Facebook Marketing Services
Facebook Campaign Management

User Engagement

Increased Conversion Rates

Brand Awareness

Lead Generation
App Engagement

Local Traffic Awareness & Reach

Traffic Diversion

Paid Page Likes Activities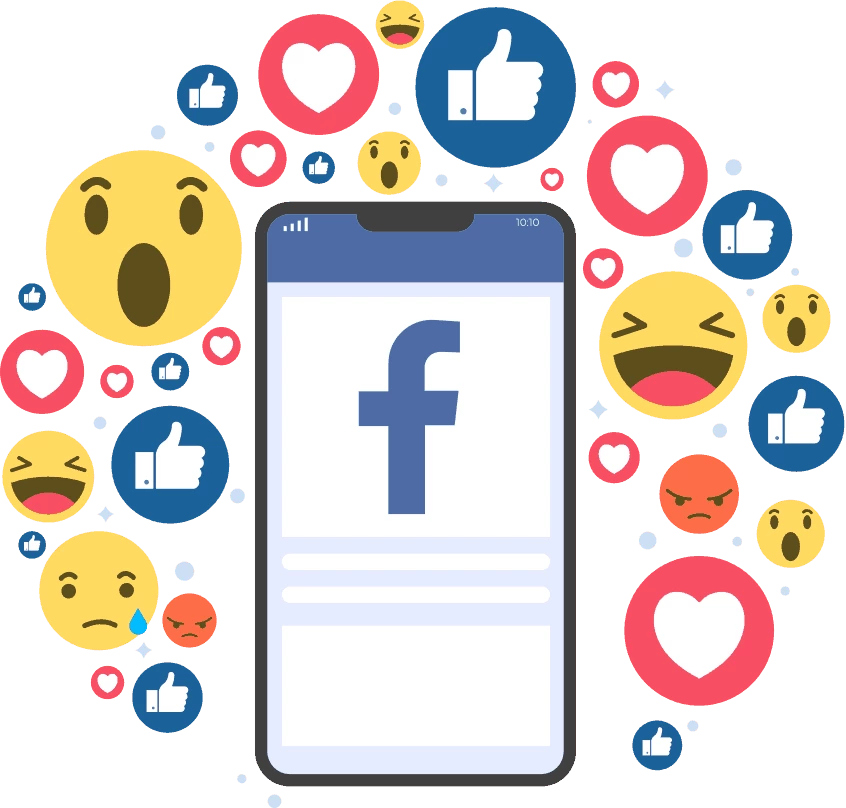 Facebook Marketing Samples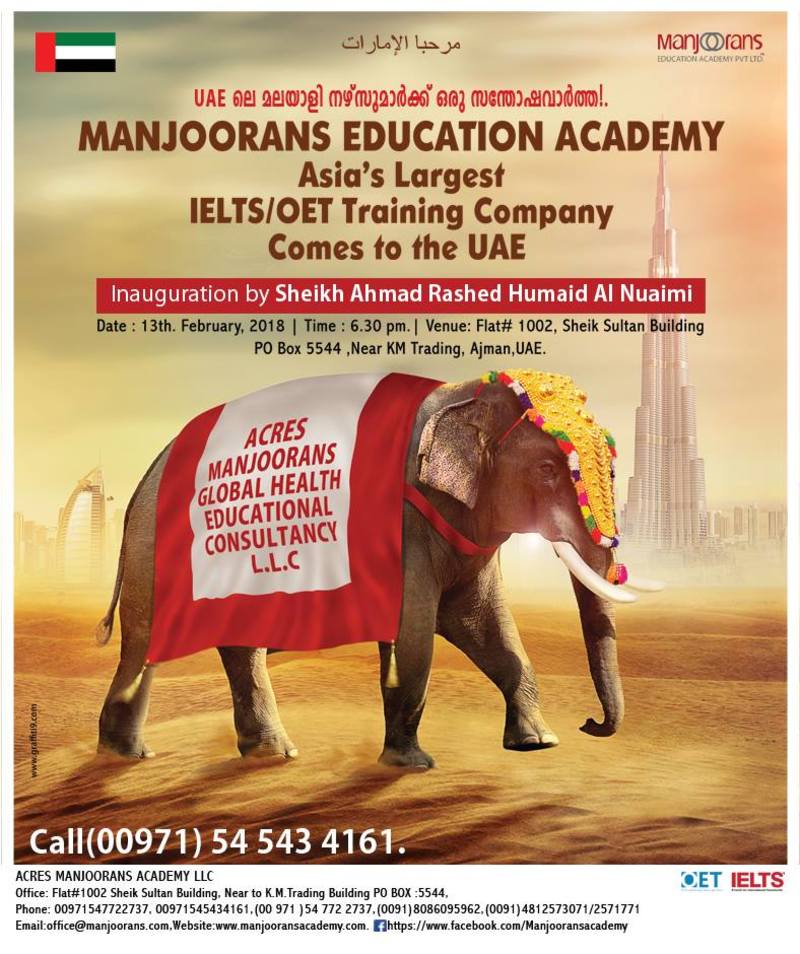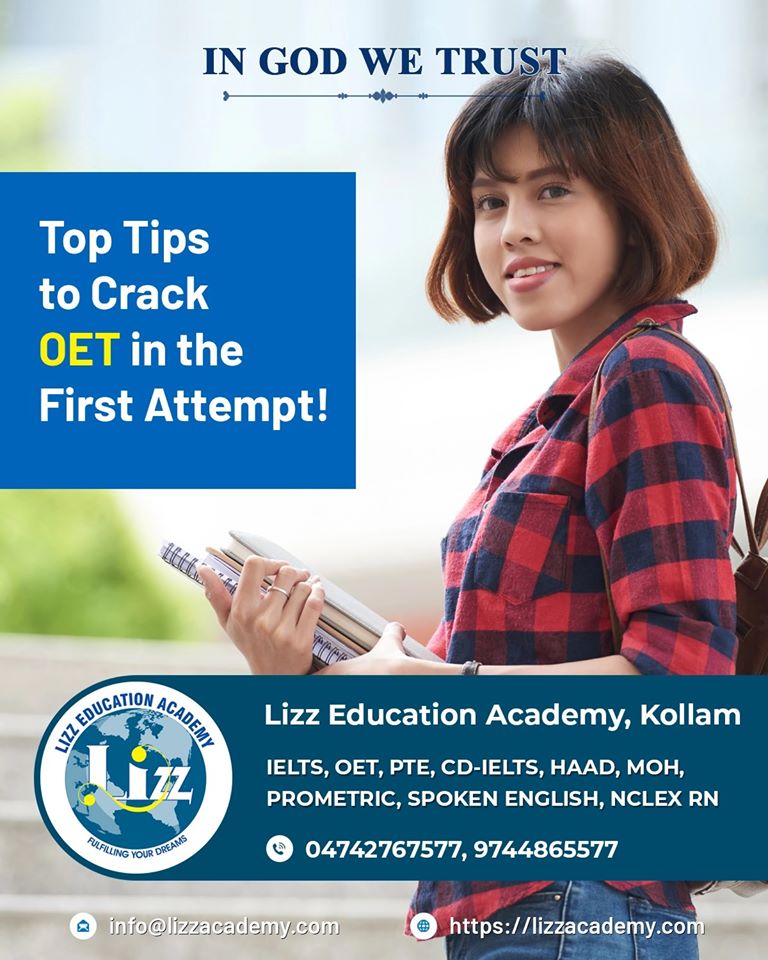 Contact us to start a journey to Excellence today!
Get a Risk-Free Consultation Now
Facebook Marketing Process
Set Business goals for Facebook
Discover your Facebook audience
Engage proactively with them
Schedule your Facebook content
Determine your Facebook ads strategy
Why Choose Us For Facebook Services?
Graffiti9 believes in creating customized PPC plans for different businesses from varying niche. We have talent professionals for SEO campaign including researchers, analysts, copywriters, web designers, web developers and account managers. Some of the key features that set us apart from other SEO agencies are:
Cost Effective Campaigns

Work Directly with Our PPC Team

Promising Approach
Targeting Realistic Goals

Industry Competitors Analysis

Affordable
FAQs
What is Facebook marketing?
Facebook marketing is a type of online marketing used by brands to attract and convert customers. In this type of marketing, the Facebook page of the business is used as the communication channel.
Every project is unique, we give custom made marketing services for our clients. It is really tough to share the service charge without knowing the requirement.
Feel free to contact us to get an estimate.
How do you differ from other agencies?
We are not a typical Facebook Marketing agency. We have years of experience in building campaigns and our team of experts has worked with different industries for unique businesses.
Testimonials
Mrs. Elizabeth John
Director
Lifecare counselling centre, Kottayam.
Most of the people who needs counselling doesn't aware about it. Graffiti9 targeted the counselling needy people and gave awareness about it. Soon I could see a good increase in my page engagement. They collected leads through facebook marketing and identified the potential customers for me. Thank you Graffiti9 team.