Our Clients & Their Experience with us
We have helped B2B businesses to increase their revenue through digital marketing. Check our clients' testimonials and find out our contribution to their business growth!
Mr. Babu Manjooran
CEO, Manjoorans Group of Institutions
Hiring them for marketing of Manjooran's Academy was the best decision we have ever made. They know what they are doing and they are best in that. They provided us with 283 new admissions by running 3 months admission campaign. I am happy because I hired them and I would definitely recommend Graffiti9.
---
Mr Madhu Bhaskar
Chairman, ECR aviation college
They are true marketing masters as they helped us in admissions by running marketing campaigns for our degree with AHM program and successfully provided us 124 new enrolments in just 6 months.
---
Mrs Elizabeth John
Director, Lifecare counselling centre
We were aware of online marketing, but not aware of its benefits. They gave us confidence of increasing exposure. We hired them for lead generation campaign for our centre for child and adolescents, adults. Within 3 months, we started getting new clients.
---
Mr Shaji John
CEO, St Mathews Home for senior citizens
We have a luxury old home cum retirement home which is somewhat a new concept in India. We hired them for lead generation campaign ad it worked! In 3 months, we started getting conversions in the form of centre visits and admissions of several residents.
---
Mr. Shibulal
Director, Momentum Academy for Advanced Studies
We badly need help to generate admissions to our academy and Graffiti 9 made it possible in just 3 months. They run lead generation campaign as a result of which we started getting admissions soon. Credit goes to their team!
---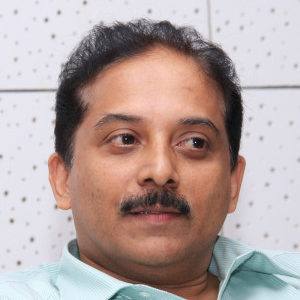 Mr. Binoy Vargheese
Director, AFP Business School
When I discussed with them about my goal, they quickly suggested me to have a website first. They designed and developed website for our business school and then performed marketing. They did what they said. Well done!
---
Mr. Gopalakrishna pillai
Director, The Institute of management Accountants
They designed website for our institution and then promoted it in such a way that we were flooded with enquiries and admissions. Thank You So Much.
---
Grow Your Business Digitally With Graffiti9
Digital Marketing trends are changing day by day and new practices replace the old ones. So, we introduce a free guidance session for Business owners and Marketers. Get timely updates and know what is in line with Digital Marketing, at present.
Let Us Help You Achieve Your Business Goals
Feel free to have a friendly chat and share your business plans, issues or assistance you need.