How You Can Get More Business Sales With An Effective Marketing Funnel?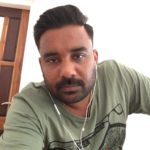 I am Anish Vijayan, sharing a few vital information about the marketing tactics of effective conversions, through online sales funnels.
Do you feel great to see the huge number of likes and fan following for your business pageson social media? And have you ever wondered why you don't get enough sales in spite of a large number of generated leads? You have a well-organized and irresistible content and regularly perform Search Engine Optimization, and still, not happy with the sales? Yes, everything is right!
Make it a habit to nurture your leads, capable of increasing conversions at an unbelievable rate and lower costs. Make your customer feel that you take care of them and certainly they'll reward you with a purchase. Conversion funnels help you to anticipate the customer needs and deliver them at the right time. Agencies use geo-based data throughout the funnel.
Every stage of the conversion funnel is important
Business people believe that once a prospect is pushed out of the funnel, the work is done! But a broader concept of marketing funnels are into play where the extracted customers are maintained through product updates, events, blogs, emails, and loyalty programmes to convert them into loyal lifelong customers and brand advocates. Work more at each and every stage of the sales funnel to nullify the causes for a drop-off. Identify and resolve the leaks for better conversions in a short time and reduced costs.
Digital agencies give visitors the best opportunity to know your products and services before buying. Invoke a tone of curiosity to engage the customers, to make them stick on to you.
More Conversions Through Great Marketing Strategies
To ensure the best conversions, digital agencies work hard right from the beginning. The professionals take enough time to identify and resonate with the right group of people from the awareness stage itself to increase the possibility of conversions. They research well on the customer requirements, thoroughly analyze competitor's websites to understand what remains unsatisfactory, and how to surpass them. Your USPs and areas where you can dominate in the market are given more focus. They explain how you can deliver the values rather than simply telling the customers about the promises. Enough care is taken to make the signing up process easy, like logging in with Gmail, Facebook, or Twitter.
Using The Power of Content
Touch the pain points of the customers to encourage them at its best. The copywriters draft short and crisp messages to grab the complete attention of the customers and they take care to speak only what the customers expect. The key success lies behind developing an extraordinary content plan that foresees, meets, and exceeds customer expectation. What is expected at every stage of the sales funnel is well understood to craft the content.. Nurture the leads through e-mail marketing and link it with the autoresponder. This helps the customers to evaluate your product.
Plan Smart Ways To Convert Visitor into Purchaser
Good digital agencies practices to encourage referrals, enticing something attractive to the giver and the receiver. They'll make the market aware of the category of customers you are looking for. Rewarding systems are planned, clearly stating the benefits for referrals. Marketing agencies train visitors to act positive, in disguise. Ensure the purchasing process is very simple and easy to follow. Include the least number of steps to complete a purchase.
Frequently Asked Questions
Is digital marketing profitable?
Digital marketing increases conversions by 24% on average. 40% of businesses using digital marketing report "considerable savings." The use of digital marketing strategies increases revenue growth by 2.8 times and improves ROI by as much as 300%
What are the stages of the marketing funnel?
A marketing funnel has 3 stages mainly : awareness, consideration, decision
What does funnel mean in marketing?
Funnel is a model that describes several stages of a prospect's journey from the first interaction with your product to the final goal: conversion.
Why You should care about Marketing Funnel?
A Marketing funnel takes your potential customer through the whole journey from discovering your business to purchasing your products on a regular basis.
Let Us Help You Achieve Your Business Goals
Feel free to have a friendly chat and share your business plans, issues or assistance you need.