Reading Time:
9
minutes
As the owner of a retirement home or old age home, if you are looking forward to getting more members, you are at the right place. Irrespective of the fact whether your retirement home is normal or luxurious, small or big, we would guide you with proven strategies for senior living marketing in 2023 so that you can certainly make a mark.
Let us share our result-oriented marketing plan for an old age home called St. Mathews Home with you that worked wonders. Our strategic marketing plans fetched great results for St. Mathews Home and we expect the same with your old age home as well. With our marketing strategies, there was a steady flow in the number of members in the old age home. So, your old age home might be the next one to make a mark. Are you ready?
Seems interesting! Then let's jump into the proven retirement home marketing strategies for 2023!
Find out how we delivered enquiry calls and obtained admissions in a short span of time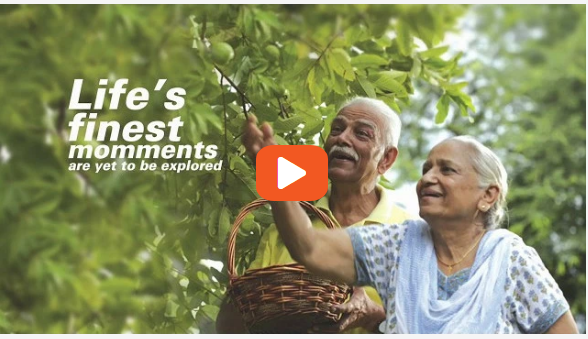 1. Identification of Target Audience
First and the most crucial step in senior living marketing in 2023.
Identification of target audience is the first, as well as the most vital step in almost all marketing strategies and senior living marketing, is not an exception. So, the starting point is to appropriately identify the right audience.
Now, let us figure out who could be the target audience for a retirement home or an old age home.
Parents of businessmen?
Retired people living alone?
Parents of non-resident Indians or NRIs?
Parents whose children are not living with them?
Once the target audience is identified, the next strategy in this regard is to learn more about the customers such as their location, their problems, their demands, and a number of other things. In this regard, it would be a very good idea to segment customers based on the findings which in turn is vital for the purpose of marketing.
2. Know the Target Audience's Touch Points and Spread Awareness
How we can reach them?
The next step is to have a clear and complete understanding of the senior living market.
It can be done by knowing the target audience's touch points by considering the following points.
Where the audience look for information
Total time duration of being online
The priorities of customers
The decision-makers for the customers
Following the points mentioned above would give a very clear indication of the ways by which you need to spread awareness about your retirement home or old age home. Once you have identified the pattern of your target audience, it becomes easier to let them know about your retirement home.
3. Create a Highly Functional Website for Your Audience
In today's online world, it becomes immensely important to build a strong and functional online presence for your retirement home or old age home. Thus, digital marketing for senior living is certainly not complete without a website. Therefore, it is almost a mandate to have a very good and functional website for your retirement home where you can bring in customers online. Building a website is therefore a must-include in the marketing plan for old age home.
At the time of building a website for the old age home, it is essential to keep the following in mind for getting the best possible results.
The website should meet all the expectations of every visitor.
Visitors should be able to find all information about the retirement home without any hassles.
The website should be fully responsive in nature to make sure that visitors get an enhanced browsing experience irrespective of the devices they are using to browse the internet.
Finally, the website should be able to answer all questions about their concerns.
With the help of a functional and informative website, marketing senior living communities becomes much easier and convenient. In this regard, it would be a very good idea to get in touch with any of the professional senior living marketing agencies that could help build a catchy website for your retirement home.
4. Make Use of Social Media for senior living marketing
In recent times, digital marketing is not complete without social media platforms. The trend shows that even a considerable percentage of the senior population uses social media nowadays. Thus, social media for retirement communities have a vital role to play in this regard. Moreover, with the help of social media, a good volume of prospects can be attracted and hence beneficial for marketing purposes. Here are a few pointers while using social media marketing for retirement homes or old age homes.
It is important to know which social media platform is being used by your potential customers.
Make use of social media to communicate effectively.
Create attractive content and use social media to promote the retirement home.
Use effective strategies to keep them engaged on social media that propels them to take action.
Create a community for better communication and engagement.
Get to know about their concerns and priorities by appropriately interacting with them on different social media platforms.
Now, you have a clear idea about how to use social media for marketing and attracting seniors. Most importantly, the right use of social media platforms can certainly bring in a considerable volume of customers to your old age home.
5. Use SEO and PPC Marketing to Bring in More Traffic
Without SEO or search engine optimization and PPC marketing or pay-per-click marketing, the marketing plan for old age homes is just not complete.
With the help of SEO and PPC marketing, you can do the following.
With the help of SEO, your retirement home can be ahead of the competitors.
Make use of proper keywords to attract customers and enhance the search results in search engines.
Pay per click marketing can be also used to attract a significant volume of traffic.
It is to be kept in mind to call in for the help of a highly professional senior living marketing agency for getting the best possible results with the help of search engine optimization and pay-per-click marketing.
Be in front of your customers and stand out in the crowd with the help of SEO.
Want to know how? Let's have a free discussion with our SEO expert.
6. Use Content Marketing to Attract More Prospects
We have always heard that 'content is the king'. Thus, content marketing is one of the most effective ideas for marketing senior living communities.
Here are a few important steps to make good use of content marketing to attract more prospects.
Look forward to creating relevant content and solve problems or answer questions of the customers.
Make sure to use different types of content such as blogs, articles, infographics, and others to make content interesting for customers.
Identify the type of content that get the most results and make sure to use the same.
Always try to build authority by creating high quality and informative pieces of content.
Enhance the marketing plan for old age homes with the help of suitable content marketing for getting a greater volume of prospects for your old age home.
7. Make Use of Lead Generation Tactics
It is always a fantastic idea to make use of the right lead generation tactics to get more customers for your old age home.
A few pointers mentioned below would be of great help in this regard.
It would always be ideal to use various lead generation tactics in the website itself and other brand touch points for compelling customers to take action.
Making use of lead forms and landing pages would be a very good idea to generate potential leads.
As a retirement home owner, you should be able to provide valuable information to your customers which they are looking forward to and at the same time be able to collect some personal information from those visitors such as contact number, address, email id, etc.
With the help of these pointers, the retirement home owners can not only generate a good volume of leads but also convert leads into customers, thereby proving to be a very good strategy for senior living digital marketing.
8. Communicate Effectively by Providing Live Support and Using Chatbots
Communication has always proved to be the key to success in a marketing plan for retirement home. It is essential to communicate with your prospects to let them know about your offerings and create an interest in their mind. Communication can be done with the help of the following.
Provide live support to your customers whenever they need it by answering their queries, or information they are looking.
The use of Chatbots have become quite popular in recent times and can be readily used to offer help to customers.
Always look forward to offering a seamless experience to your target audience which in turn enhances your professionalism to a great extent.
It would be ideal to segment customers into groups based on their priorities and provide them with proper information like facilities offered at the retirement home, expenses, etc. for better as well as effective information.
In this way, the retirement home owners would be able to communicate with the target audience in a better way with more precision since they have an idea as to what each customer is looking forward to.
9. Use a CRM to Measure Behavior of Leads
Measurement of lead behavior is another very necessary thing to include in the marketing plan for old age home. It is because appropriate monitoring of the behavior of leads would present the retirement home owners with a clear picture about their leads which can be done in the following ways.
Make use of a good CRM to measure the activities of leads.
When you know the behavior of leads, it would be ideal to segment them accordingly for appropriate messaging and communication which in turn is helpful for measuring the results.
Priority should be given to the more active leads and focus should be on converting them into potential customers.
Retirement home marketing with the help of a CRM proves to bring about valuable results in terms of a higher conversion rate, thereby effectively serving the marketing needs.
10. Motivate Customers to Visit Your Retirement Home
In the final step of marketing strategies for senior living, it is essential to try and motivate your customers to visit the retiring home. Without a physical visit, the customers would not be able to understand what the retiring home is exactly like. Thus, it becomes important to persuade all your potential customers to make a visit to the home and see for themselves what you have on offer for them.
To make it easier for retirement home owners, we have listed a few major ways by which they can motivate customers to visit their retirement homes.
Make use of special offers to attract customers.
Offer customers a free trial stay at the retirement home.
Give them a practical experience of every facility.
Knowing the priority of customers to offer them a customized solution.
Provide customers with personalized facilities as per their precise needs.
Allow new customers to mingle with existing members of the retirement home.
Assure them to provide the best solution and create an overall positive experience during their visit to increase the chances of conversion.
Following these steps mentioned above proves to be one of the very good and effective marketing strategies for senior living which not only promotes the old age home but also enhances the rate of conversion of leads to a great extent.
How Graffiti 9 Can Help?
Graffiti 9 is a renowned digital marketing agency catering to the varied online marketing requirements of clients across different industries. In this regard, as a retirement home owner, if you are looking forward to getting the best senior living marketing plan, we are here to help you. We are a dedicated agency focusing on providing digital marketing services to old age homes or retirement homes. We have a team of experts who are adequately trained and vastly experienced to provide retirement home owners with proven digital marketing strategies that would certainly bring about intended results. In addition to this, our team has hands-on experience in assisting retirement homes' owners that too with proven results. So, if you wish to gain members for your old age home and looking forward to getting the most effective marketing strategies, get in touch with the team of Graffiti 9 to get the necessary assistance.